Recent Work
2015
Fircat Projects invited me to exhibit my latest body of work "Avance", an exhibition of thirty works, including kaolin clay, inks on panel as well as several works on paper and stone lithographs.  Here is a studio shot of works in progress with my largest piece to date on the right "Sacrifice I" 48″ x 90″ and the full view below.  I wish I could show you how much dimension there is in these works as well as the smoothness of the clay in areas.  I feel like I came full circle with my medium of clay, handmade pigments in clay and lacquer based inks with this body of work.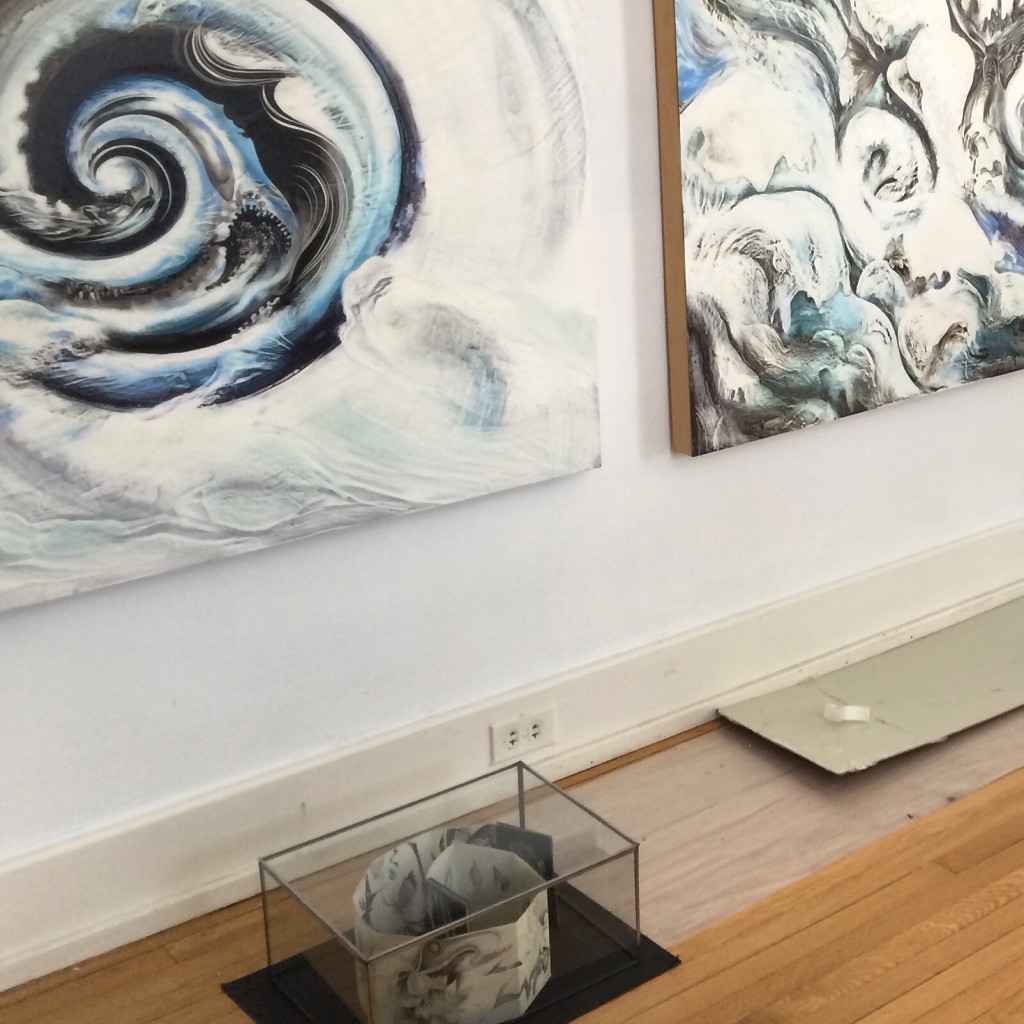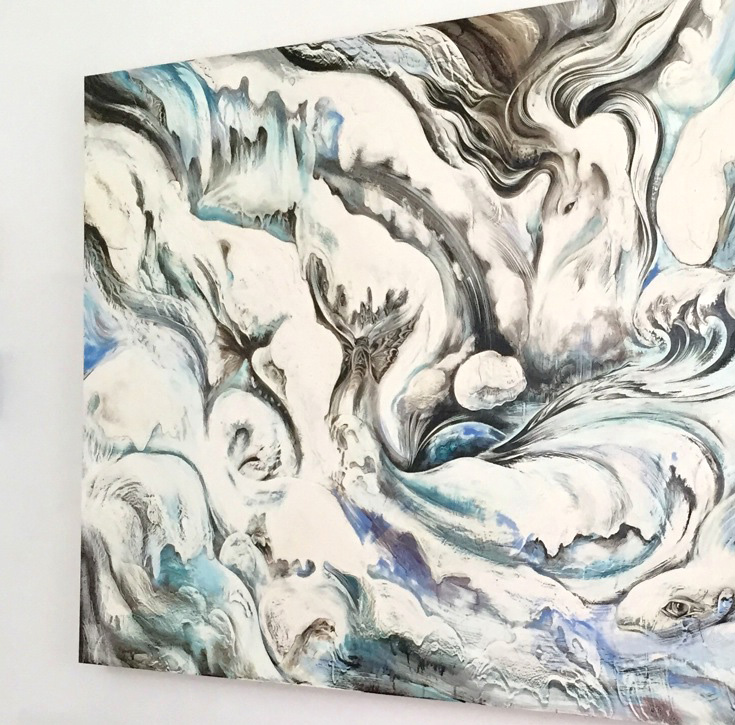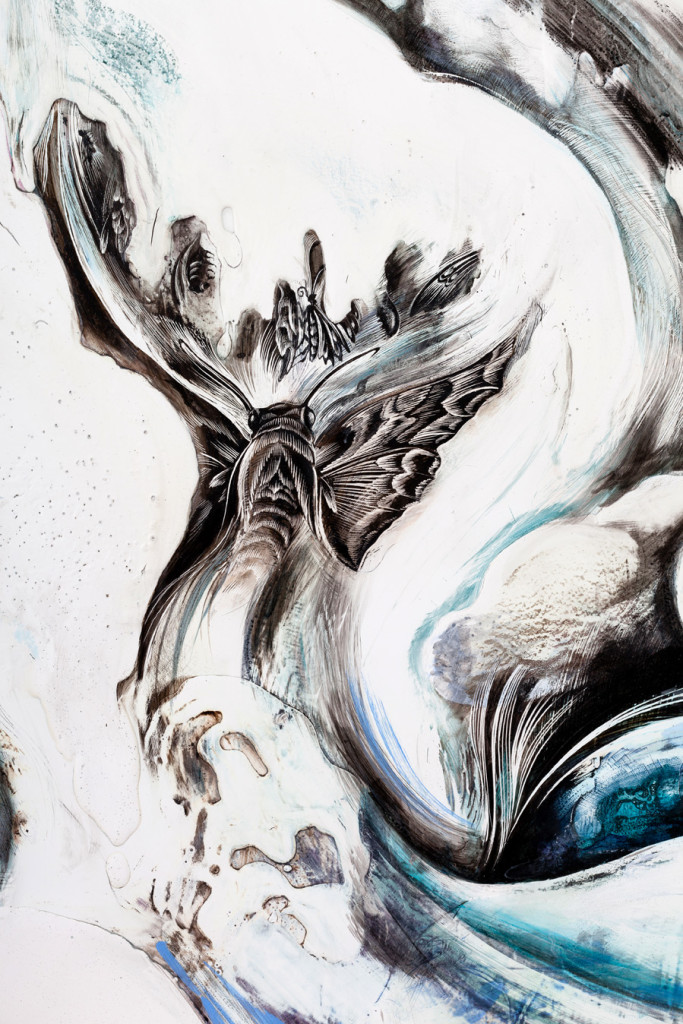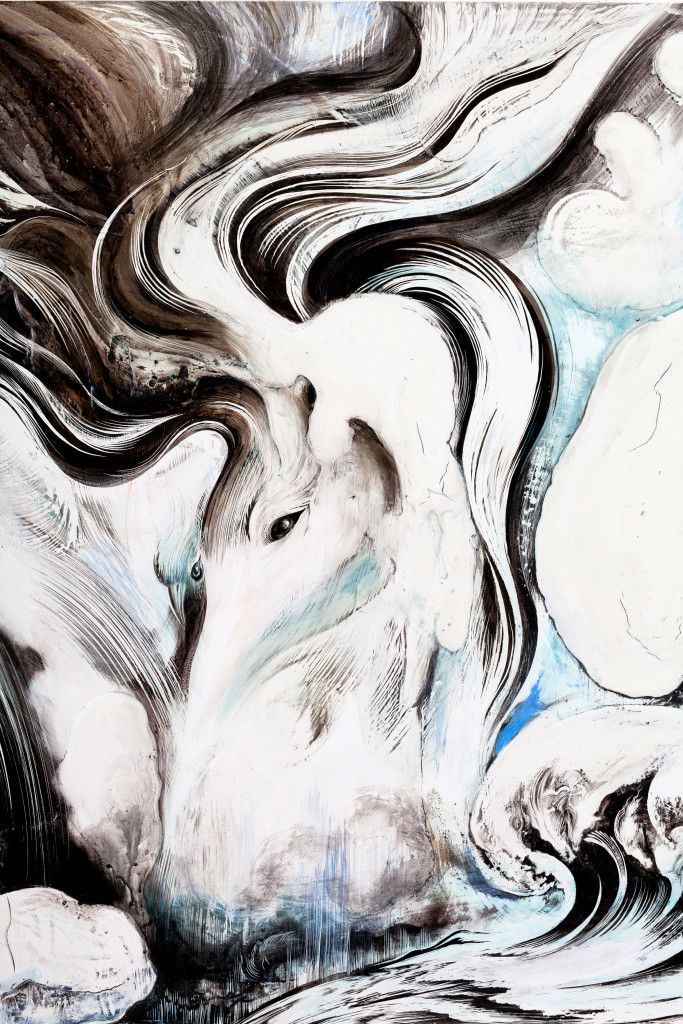 The "Hohlweg" series came out of this new body of work (below). The Cleveland Clinic Foundation purchased a grouping for their collection. more Stay tuned for more developments in this series.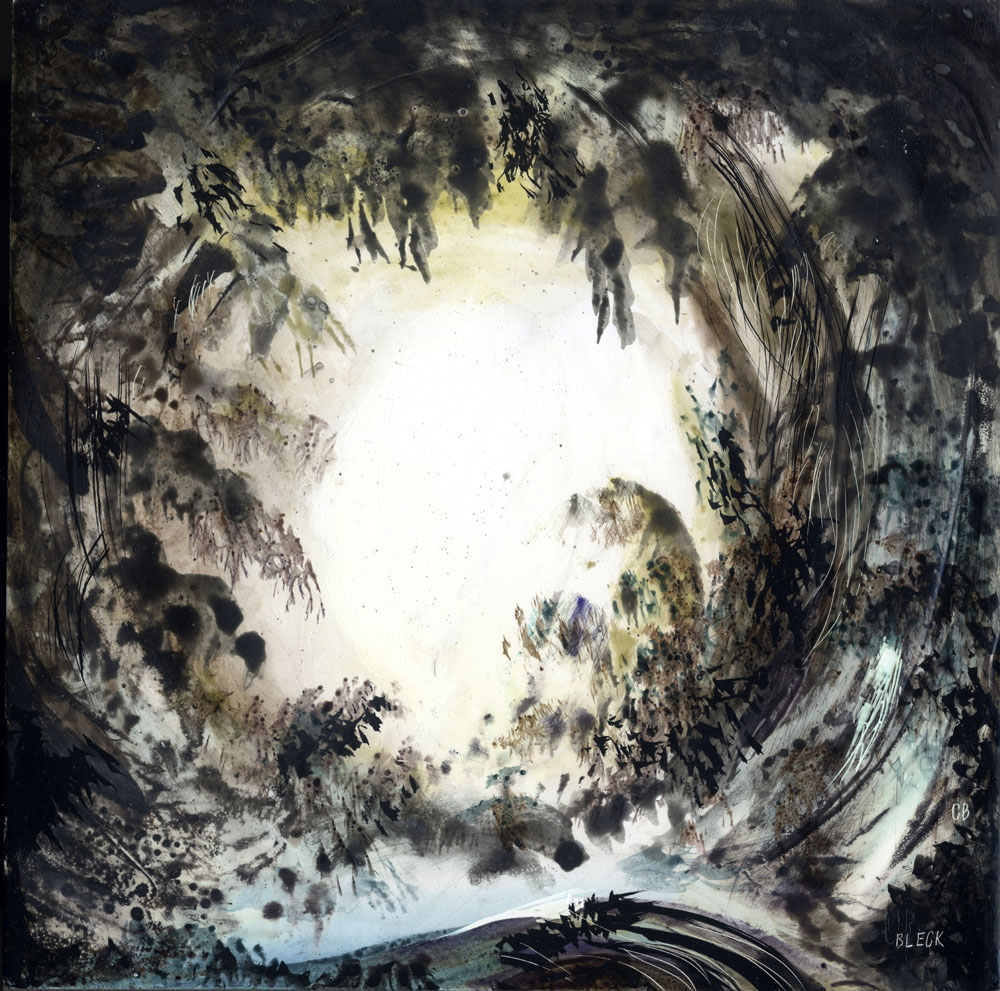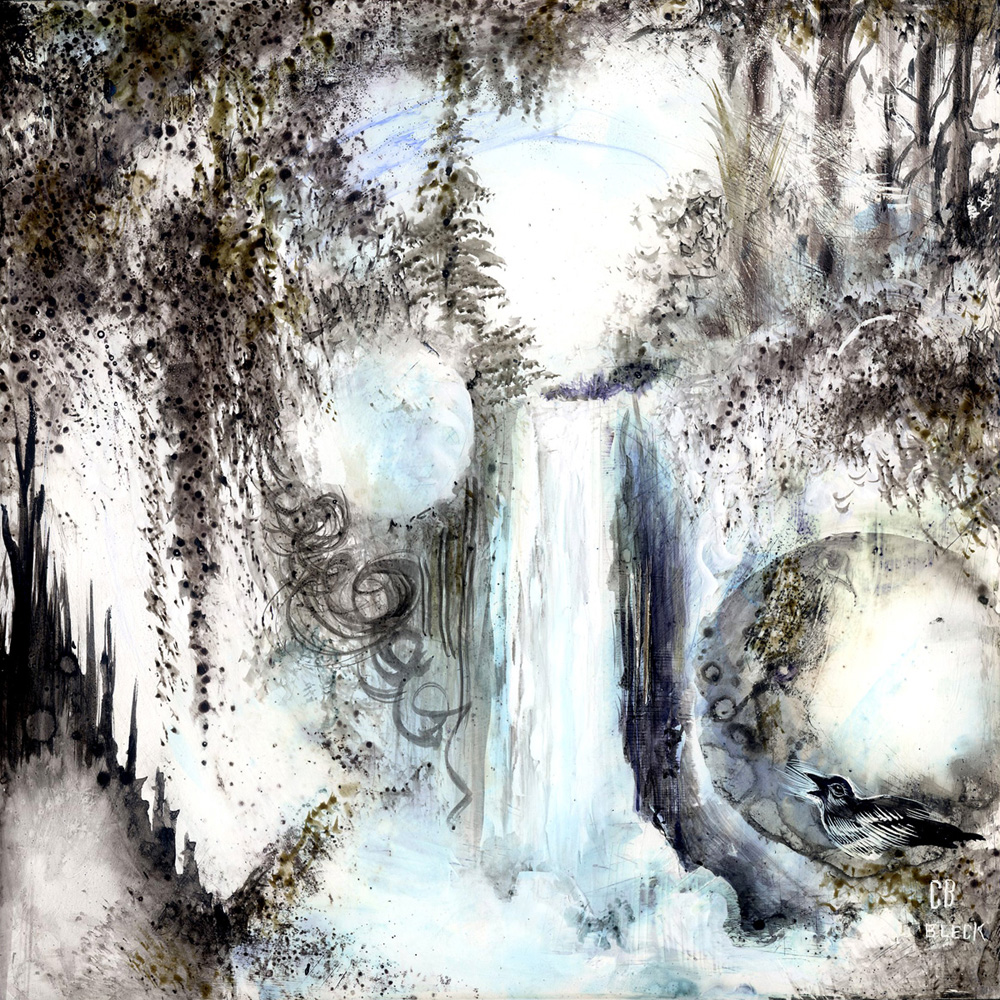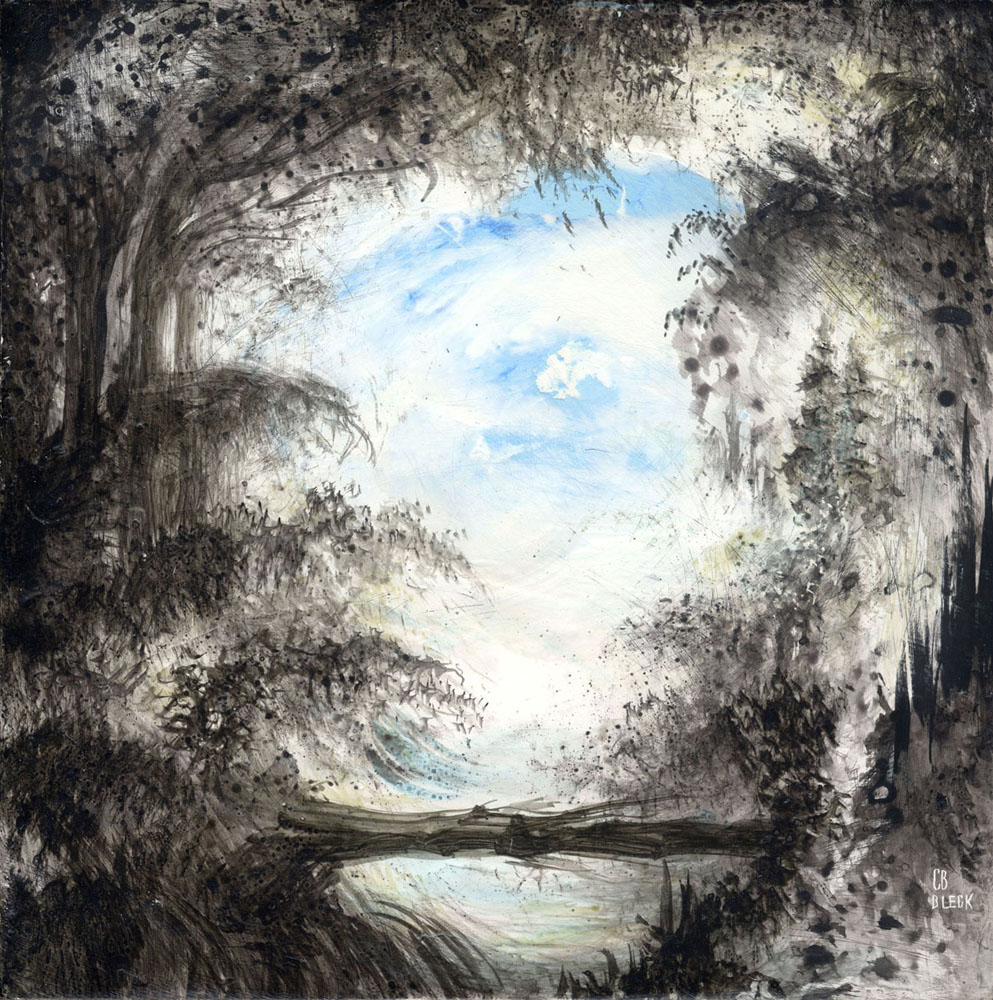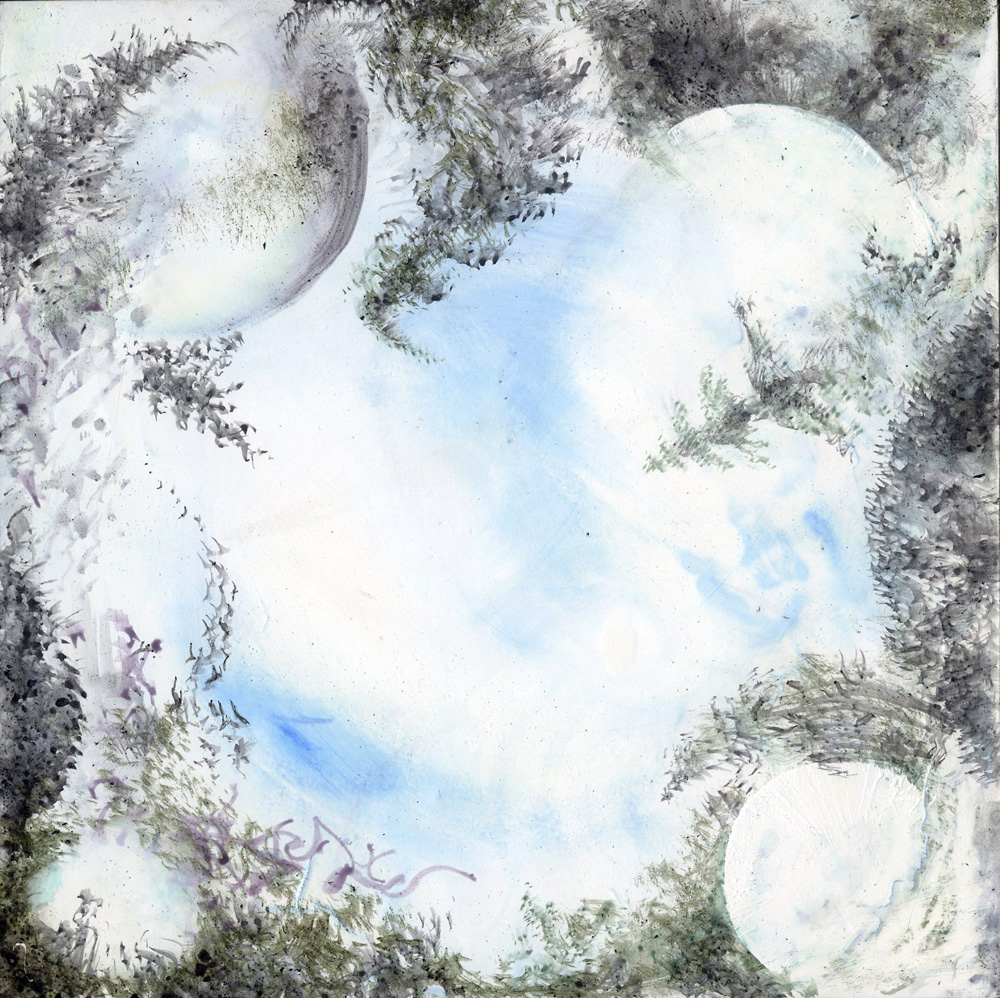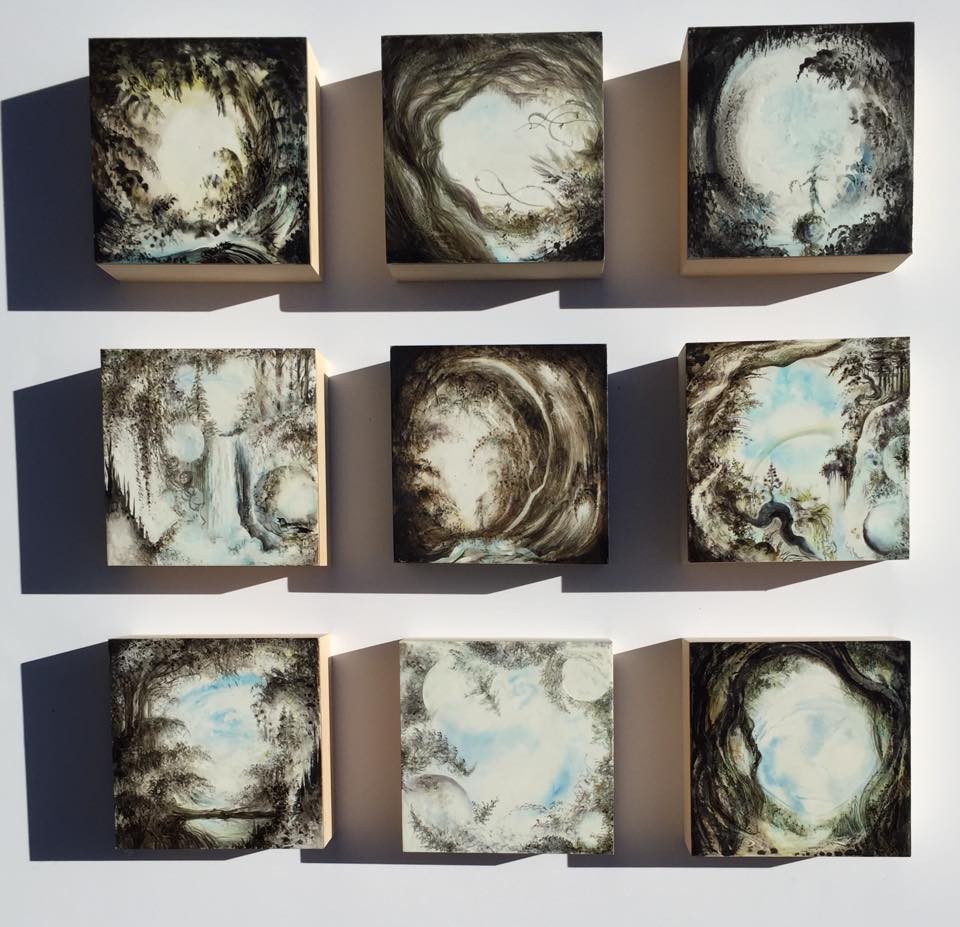 "Cave I, Hohlweg I, Cave II" Each panel 24″ x 36″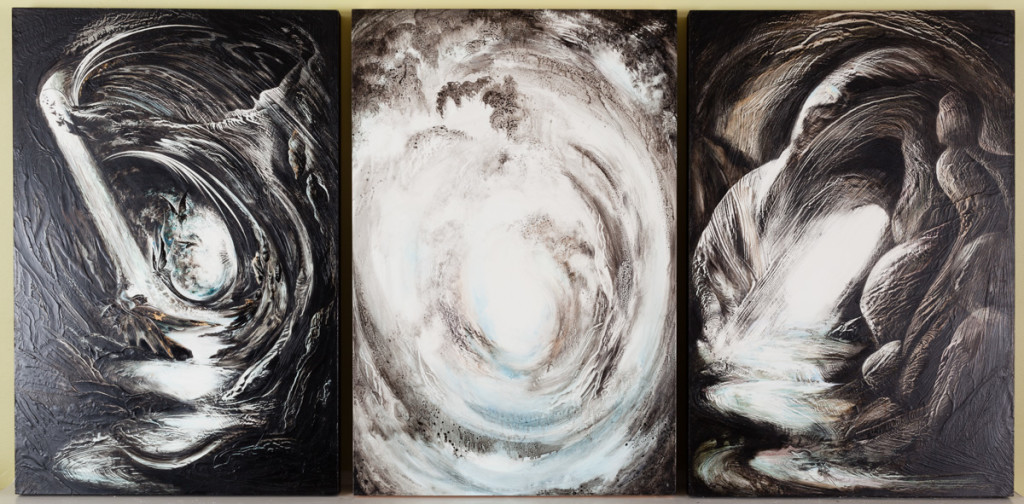 Detail from "Inheritance II"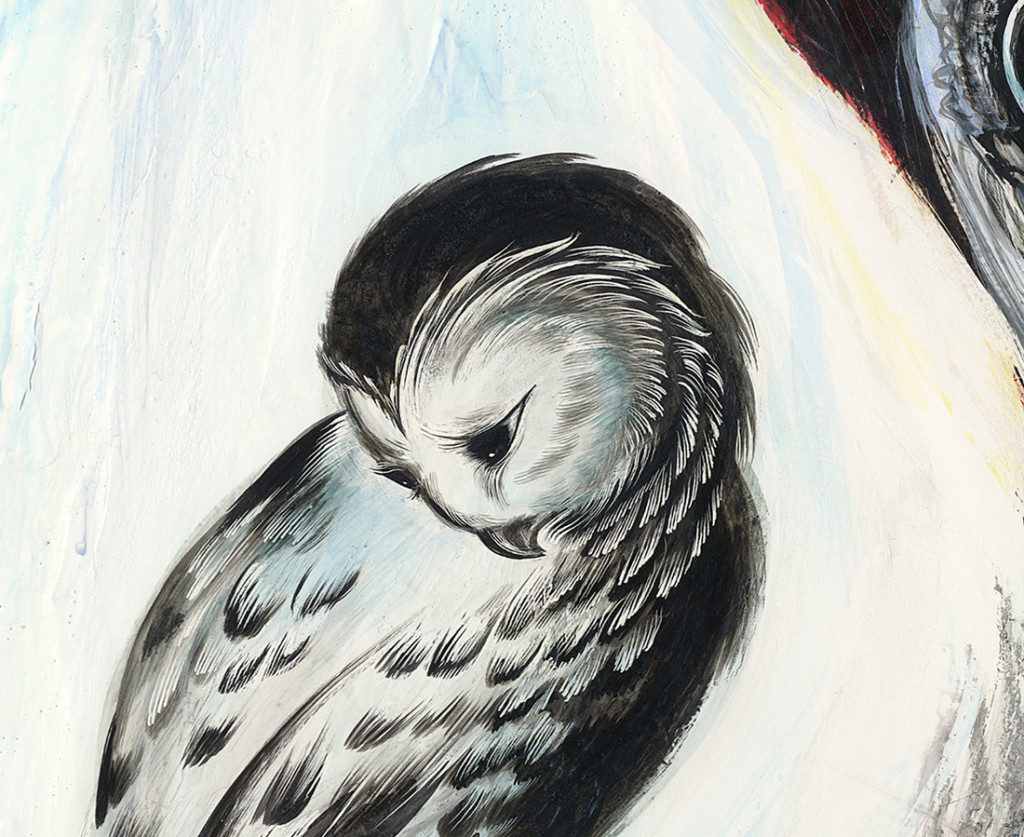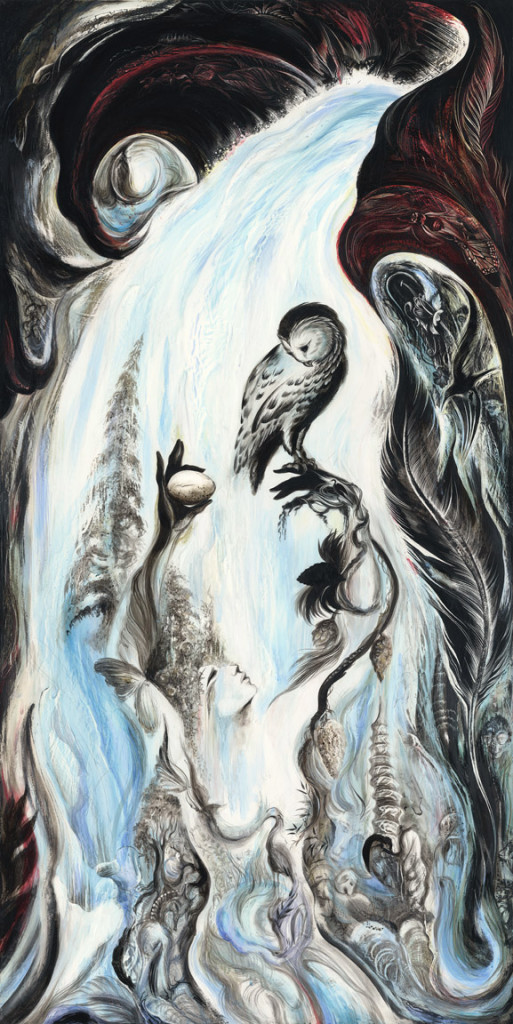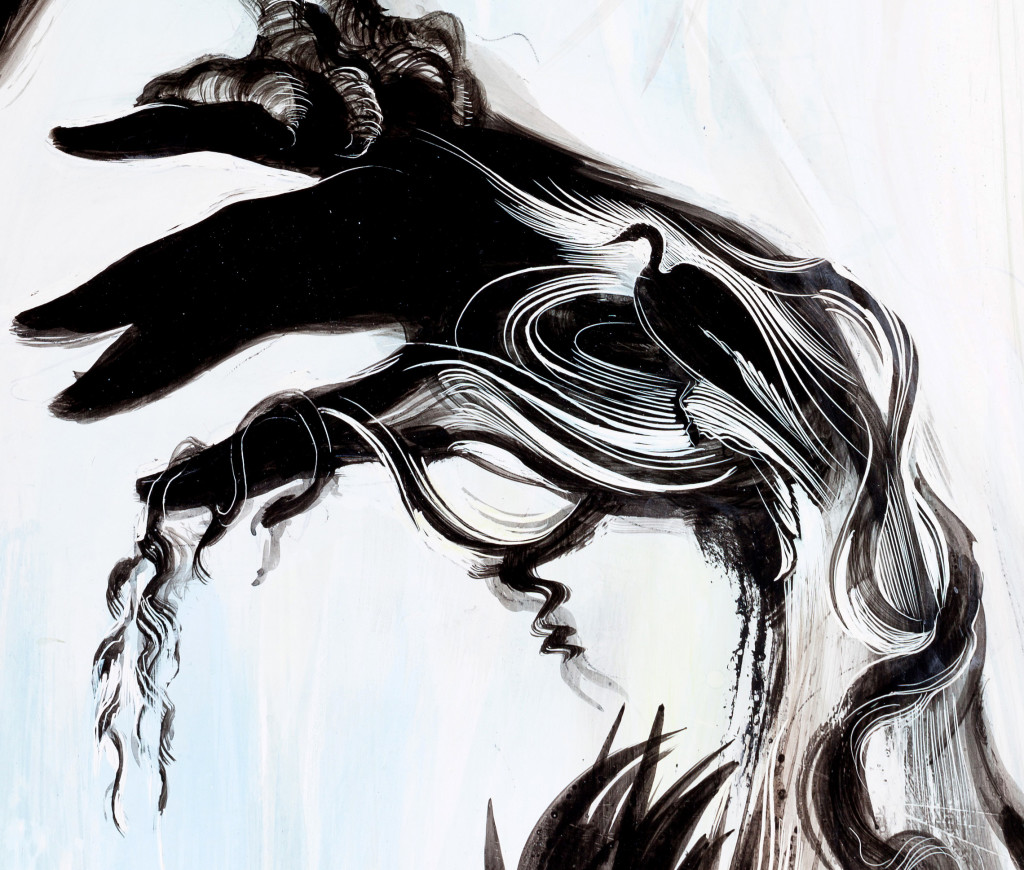 "Fire" with details below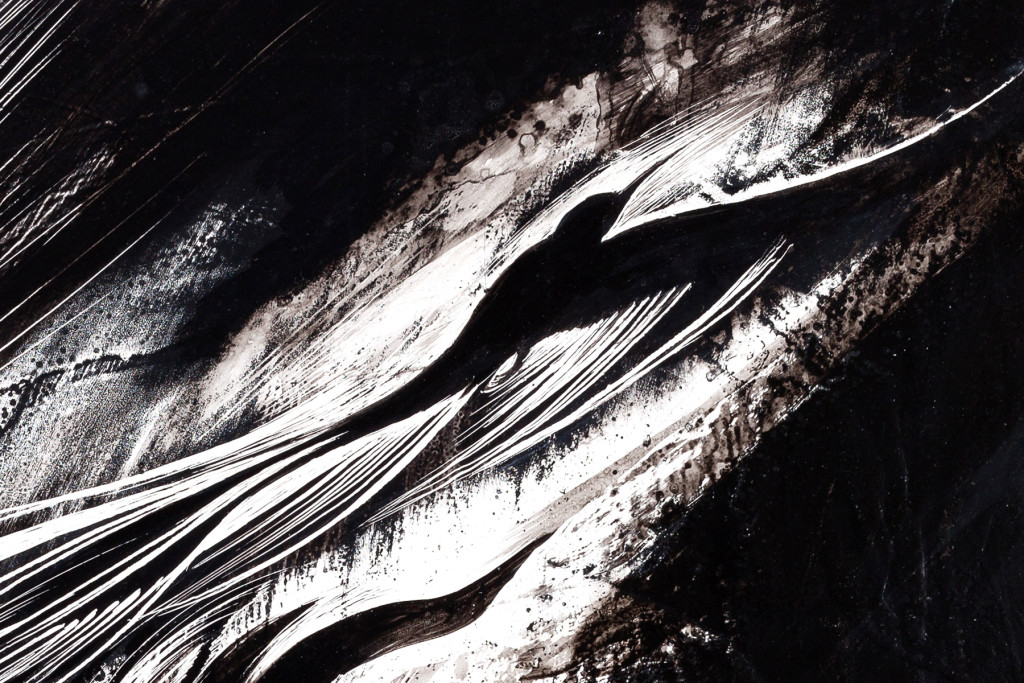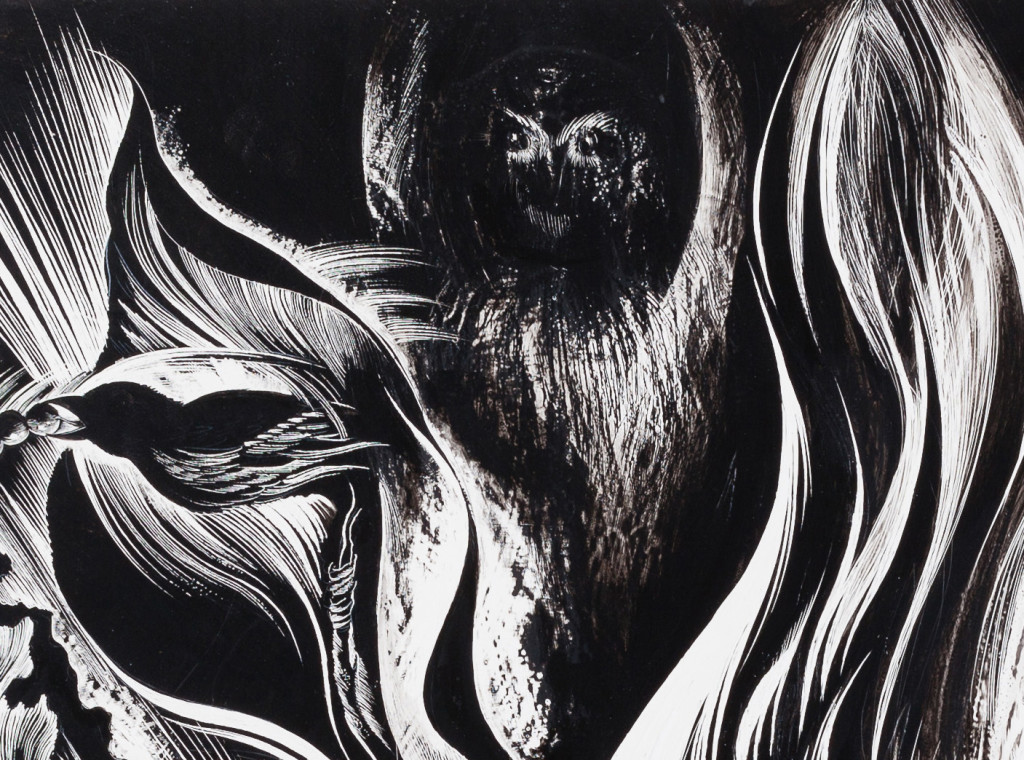 2014
In August of 2014 I created a new body of work in black and white scratchboard archived and mounted on maple panels.  It was exhibited in Cleveland along with Amy Casey's highly detailed paintings in a show entitled "Rarely Home".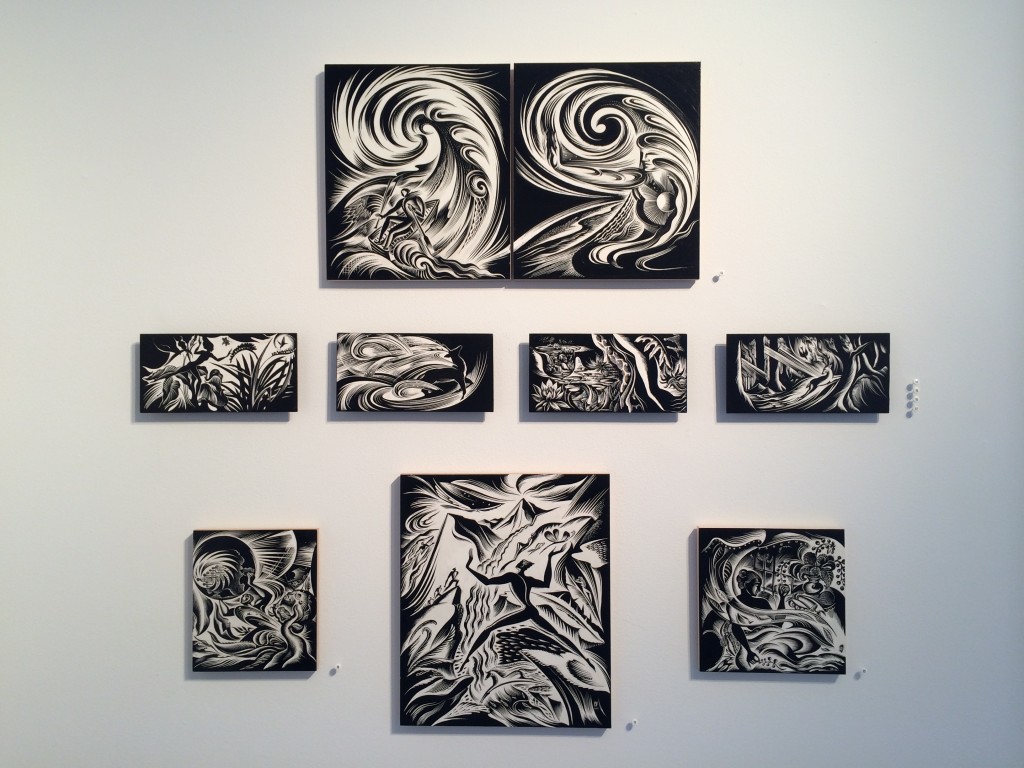 I created my first lightbox using a laser cutter and an installation piece utilizing LED lighting and laser cutouts inside a suitcase viewed through a peephole.  Eighteen of the twenty pieces from this show have sold to many new collectors and I am grateful to John Farina and Adam Tully at Maria Neil Art Project for the opportunity and all their efforts!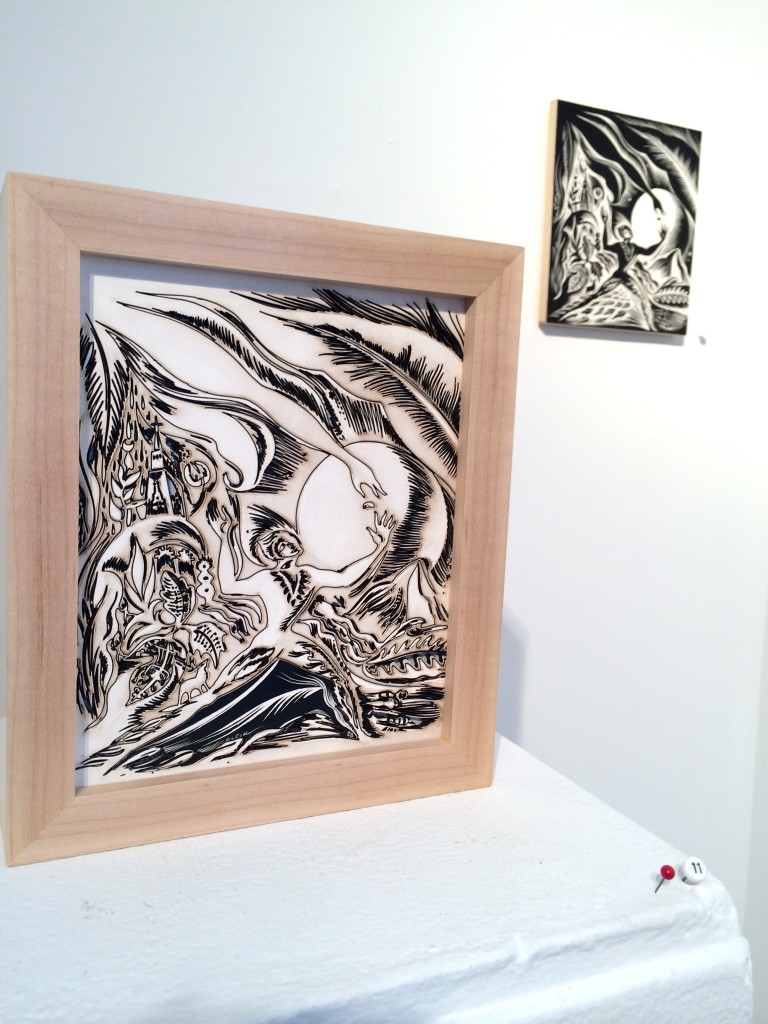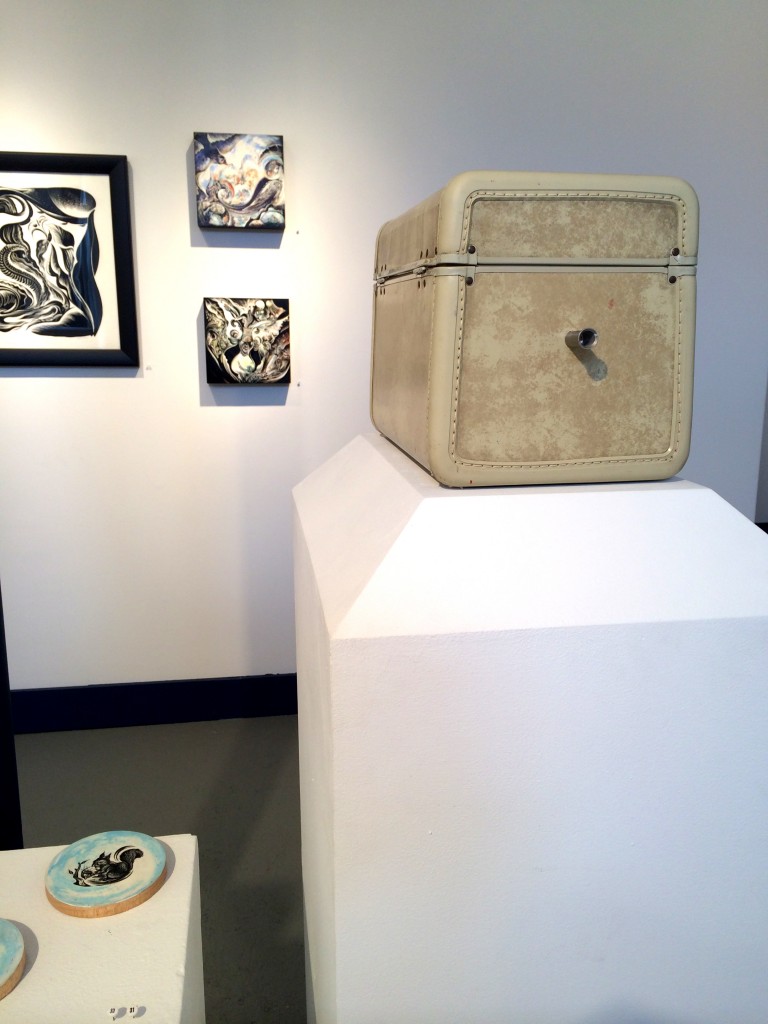 Here is the view through the lense of the suitcase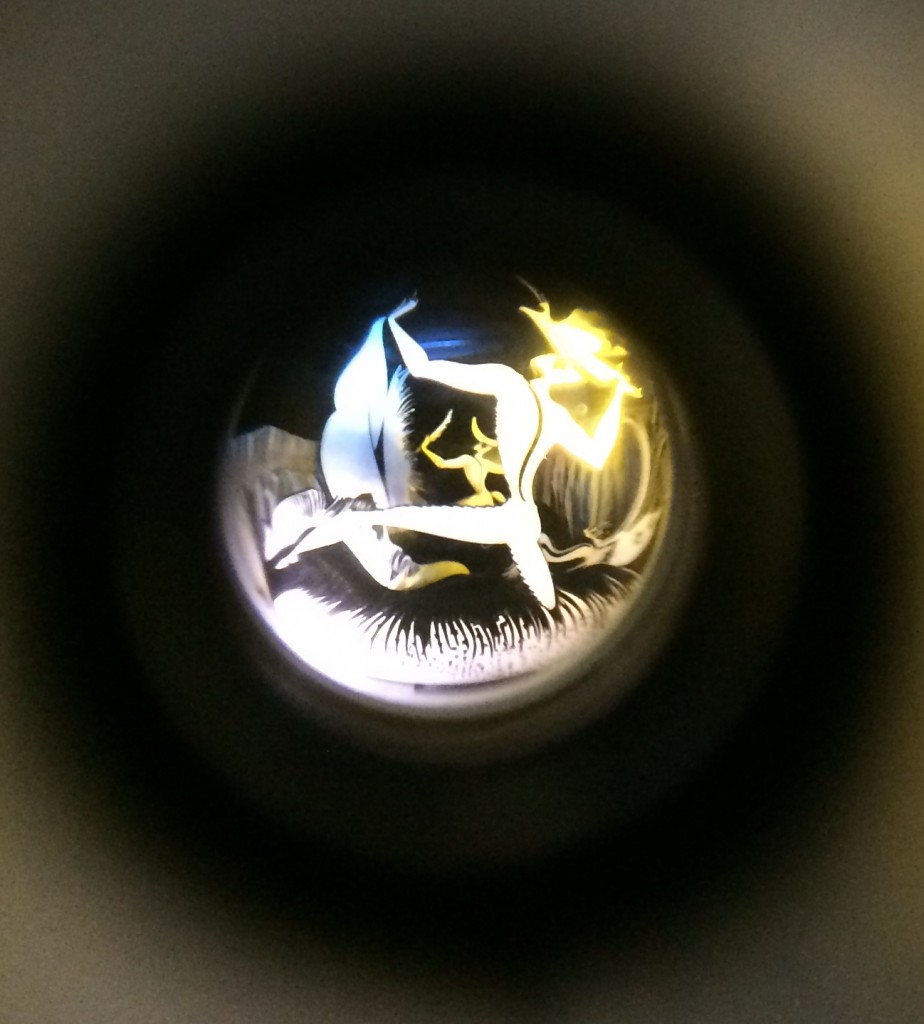 2013-2014
I began this frAGILITY series on Papyrus series in 2013.  Each painting measures 12″x15″ ink, clay on papyrus and records a month in the calendar year of relationship.  My first show of these pieces was in Chicago at Packer Schopf Nov-Jan 1 2014-it was great to be back in my hometown again and the response to this new work was great!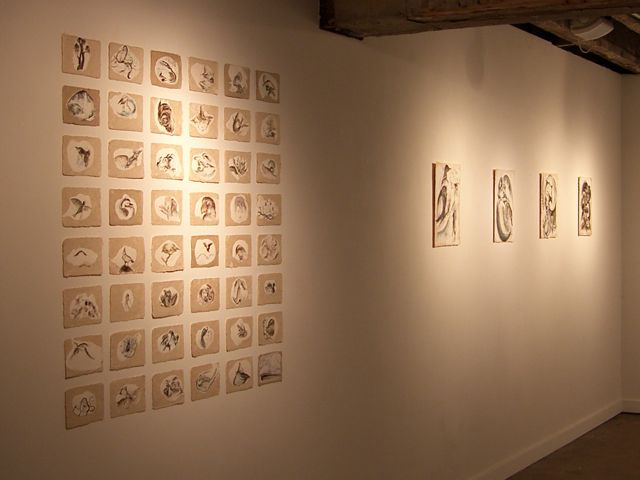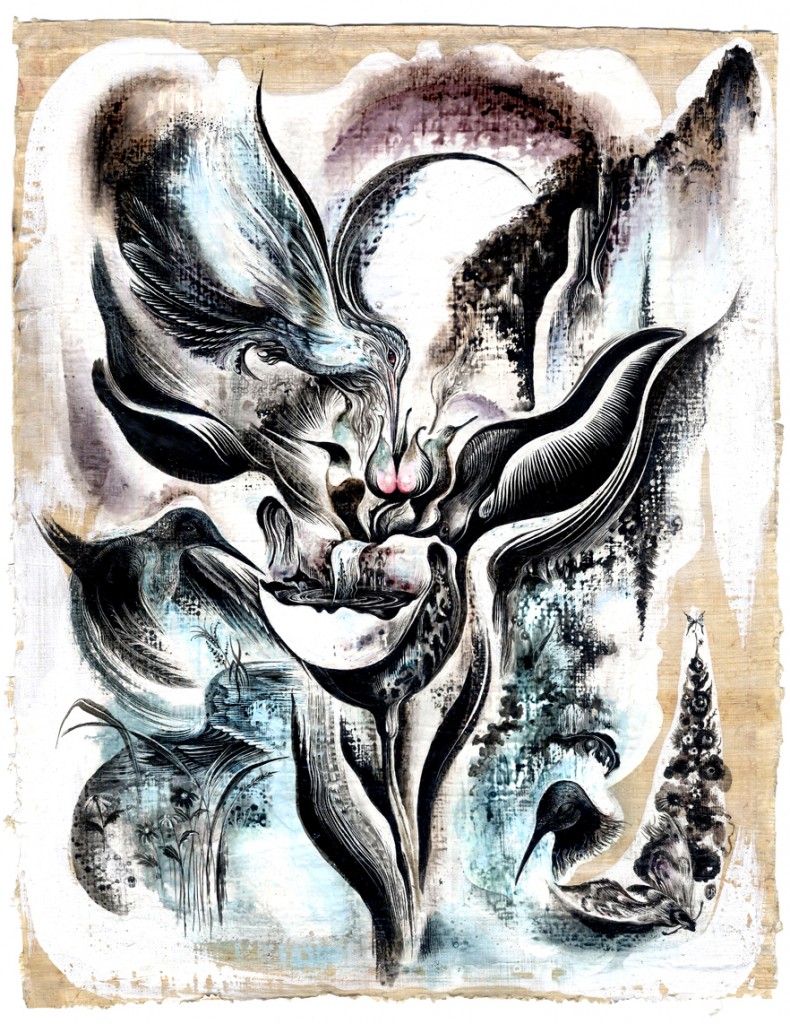 SOLD "August"
Detail from "July"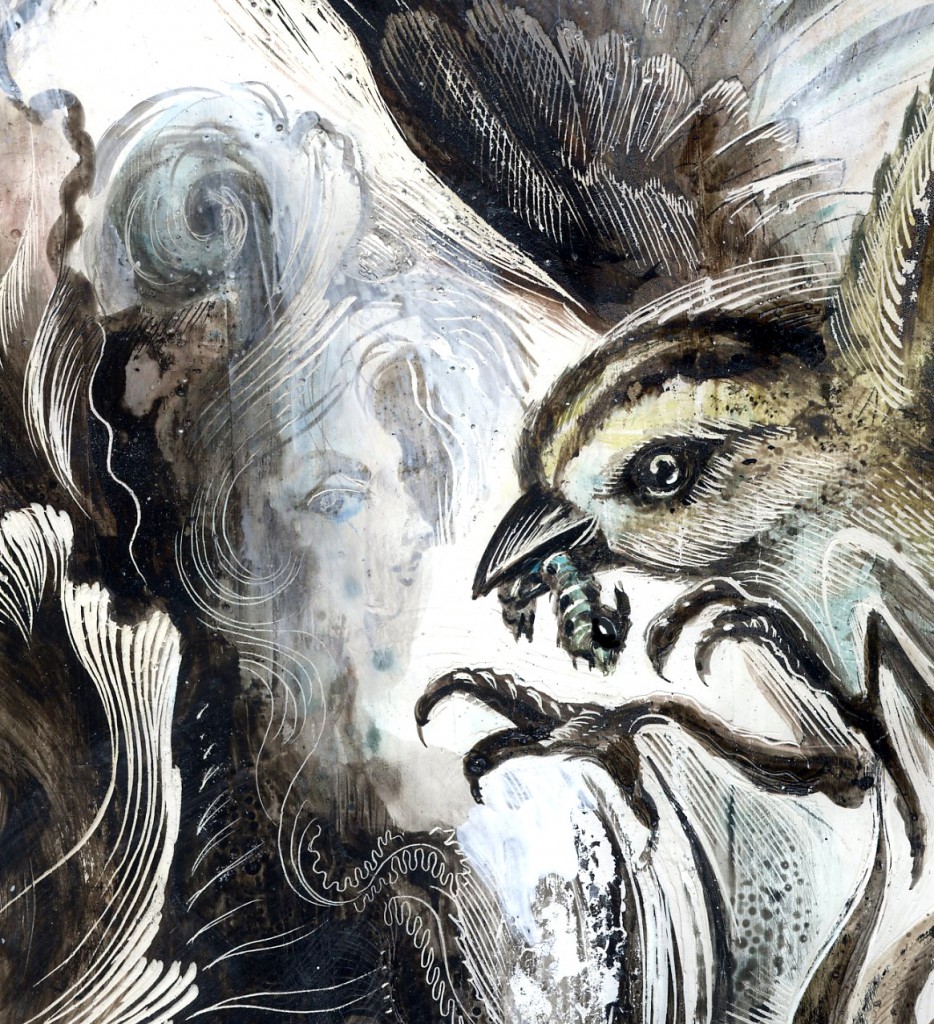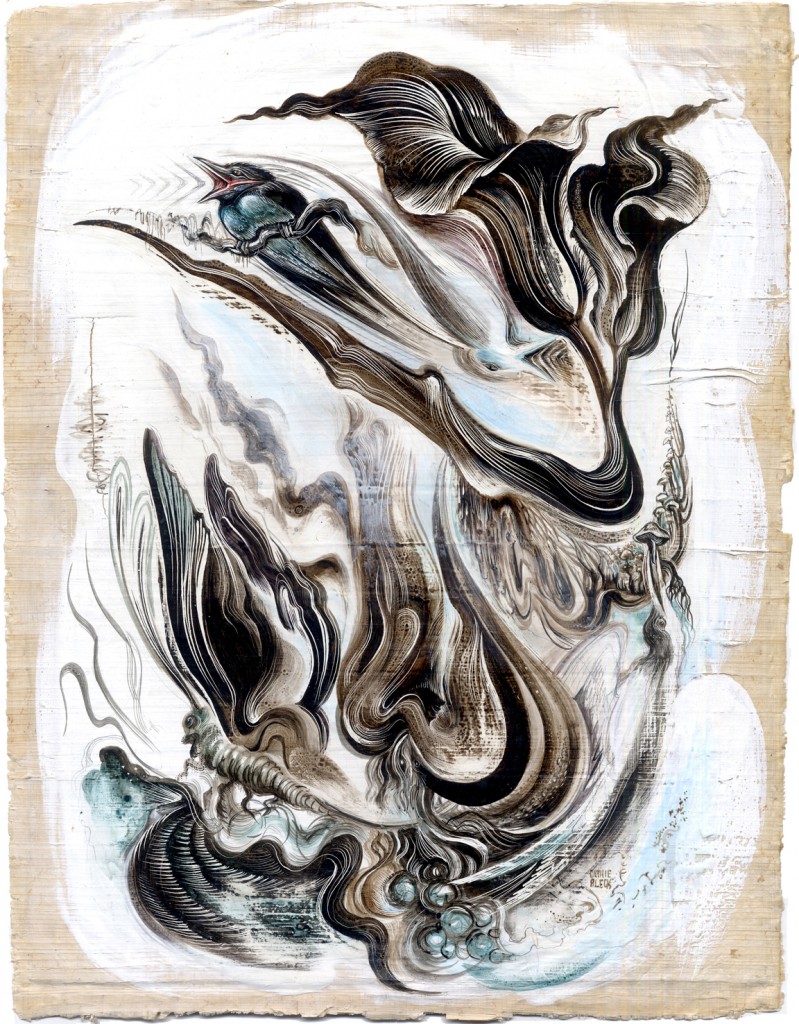 Additionally, I created 42 small 4″x6″ works of clay and inks on Butan paper (a form of papyrus made in Nepal) They represented a journal of daily life and our interaction with nature, emotion and details of remembrance.  Most of the works have sold with the exception of about 6.