"Avance" : Firecat Projects
"Avance" solo Exhibition : Chicago : Firecat Projects :  August/September 2015
This body of work is a continuation of an ongoing series that explores the vulnerable nature of the human spirit and its immense resilience in the face of adversity.  We continually pose questions like, "Now what? What will be? When will it happen?"  These questions articulate a moment in time when a transition is taking place, when the world inside us changes.  I feel that the most important parts of being human are those moments when we have the courage to rise up and face our demons; it is at these transitions that life's challenging circumstances are reshaped indefinitely.  Rather than focusing on the before or after, I use anthropomorphic characters to depict the state of mind when something happens; that place when we are moving through our lives experiencing courage, love and transcendence.
"Sacrifice I" 46″x 90″ Inks, lacquer and clay pigments on panel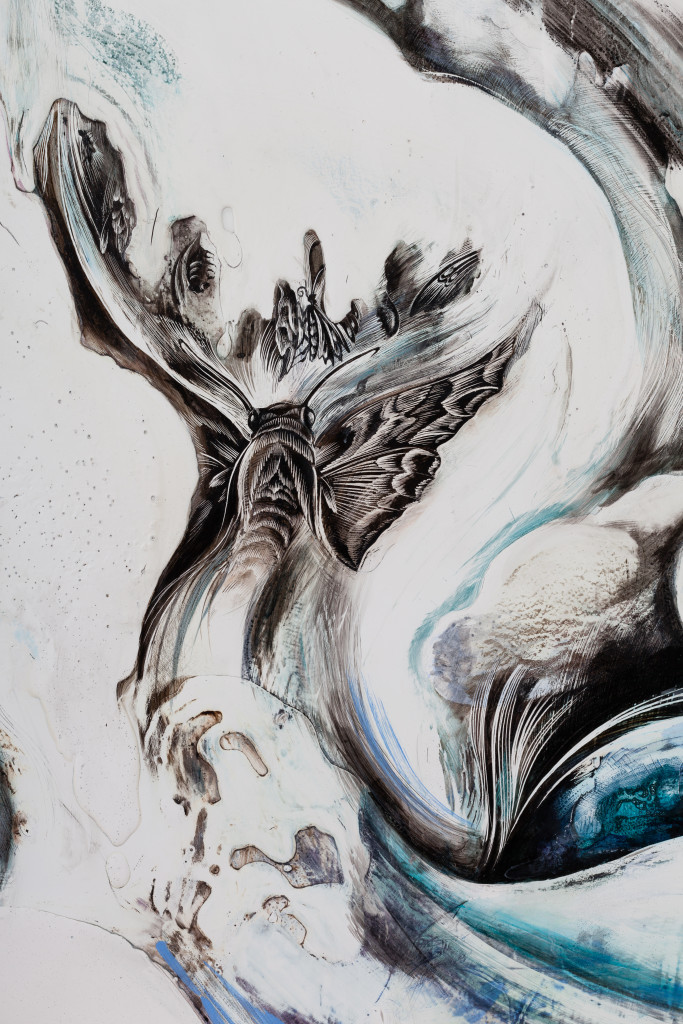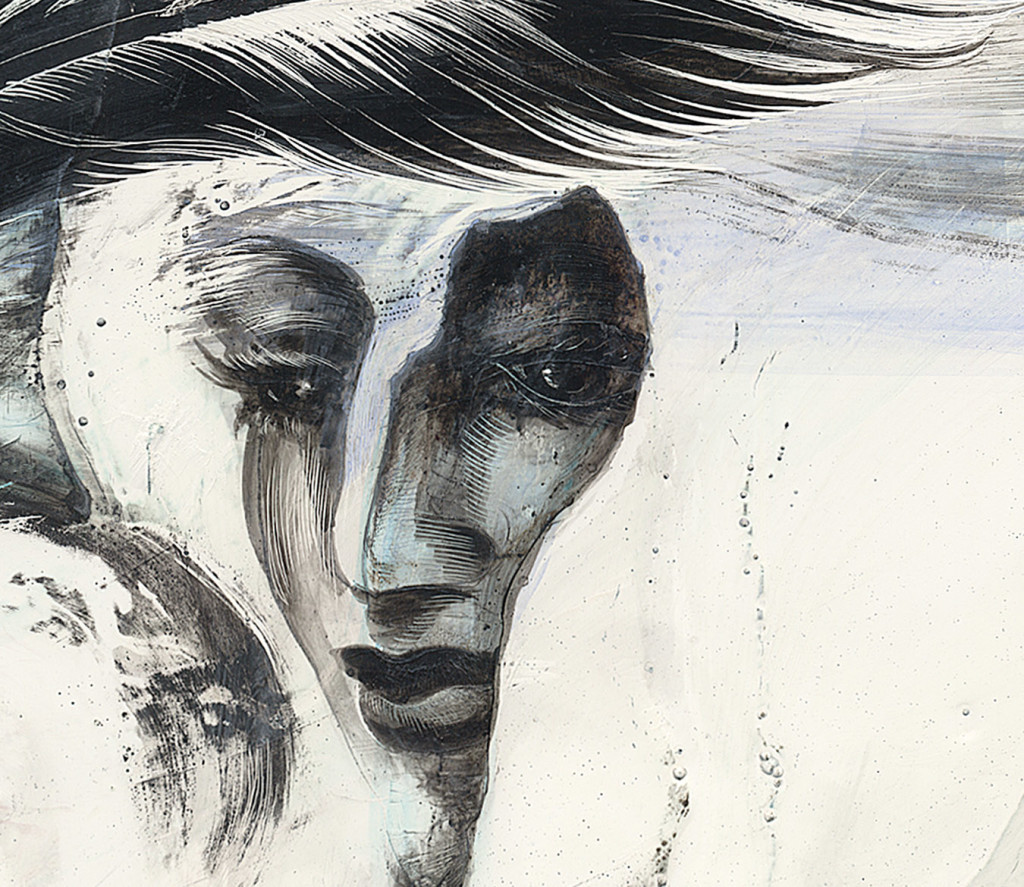 left : "Blue" 36″x48″ Inks, lacquer and clay on panel :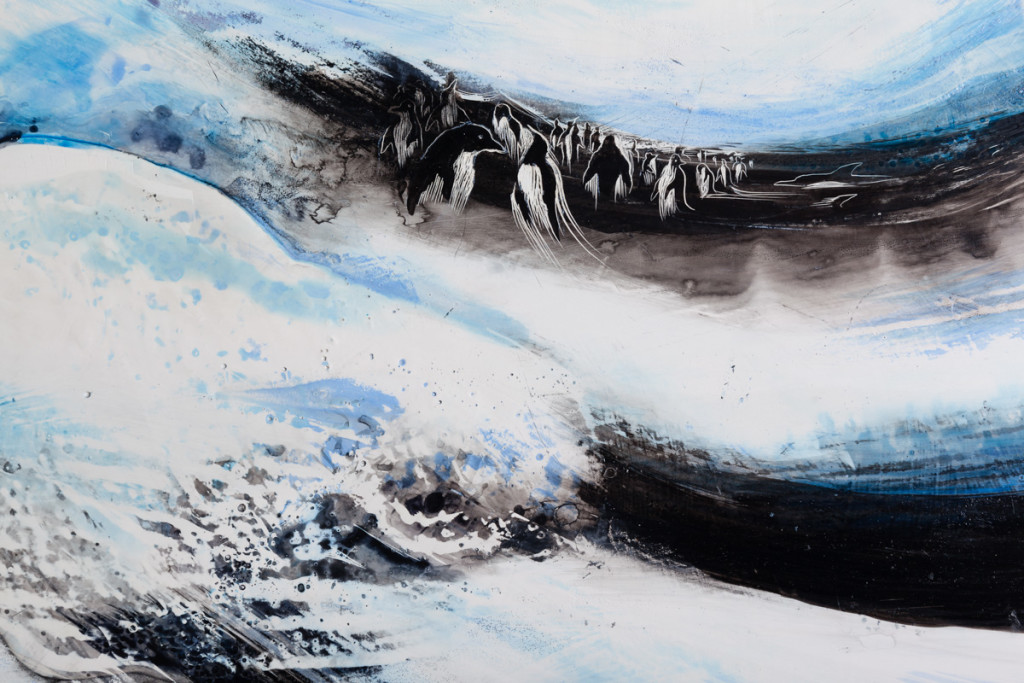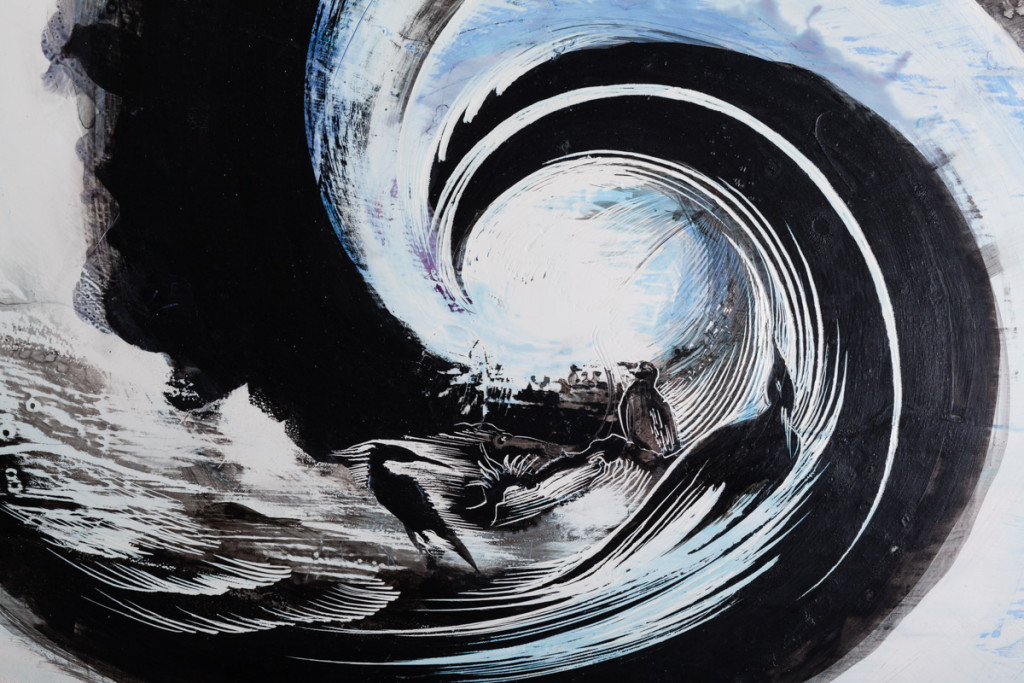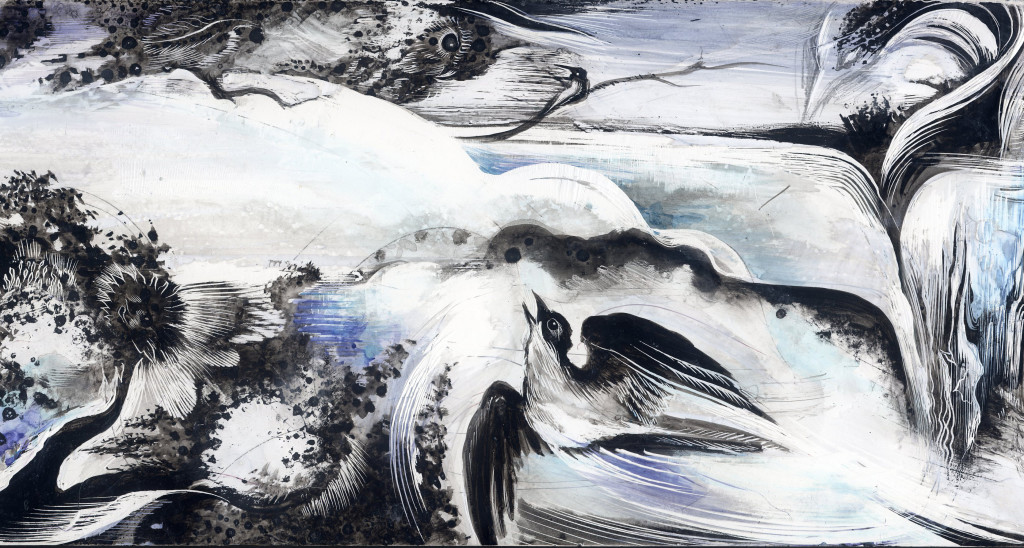 I think of the shadows as a kind of poetry that reaches into our subconscious, providing a transitory space between the dark and the light areas.  Darkness heightens our sense of awareness because you have to strain "to see-to touch-to hear-to feel" darkness. Light, however, is our greatest source in seeking a direction. Yet we cannot have one without the other, because the symbolic duality between light and darkness is how we encounter our fears and continue to move forward.
A series of 4″x8″ panels that measure 90″ as a unified group of 11 horizontal panels

Studio shot